Working with steel has been a passion of mine for many years now and has also been my profession since 2002. Combining steel with quality, solid wood gives each and every piece of furniture a beautiful, unique character which complements any space.
Dog House Design is a small Norfolk company owned by Stuart Massen. Stuart started working as a welder and fabricator 17 years ago and has always had a passion for designing and making things, repairing furniture and using reclaimed materials. A few years ago he made his first table in the garden shed and has never looked back.
Some examples of his work are below for quick view, but please peruse our Projects page, Gallery and Items for Sale to see a full range. As you will see we make a wide range of bespoke pieces, anything from coasters to kitchens.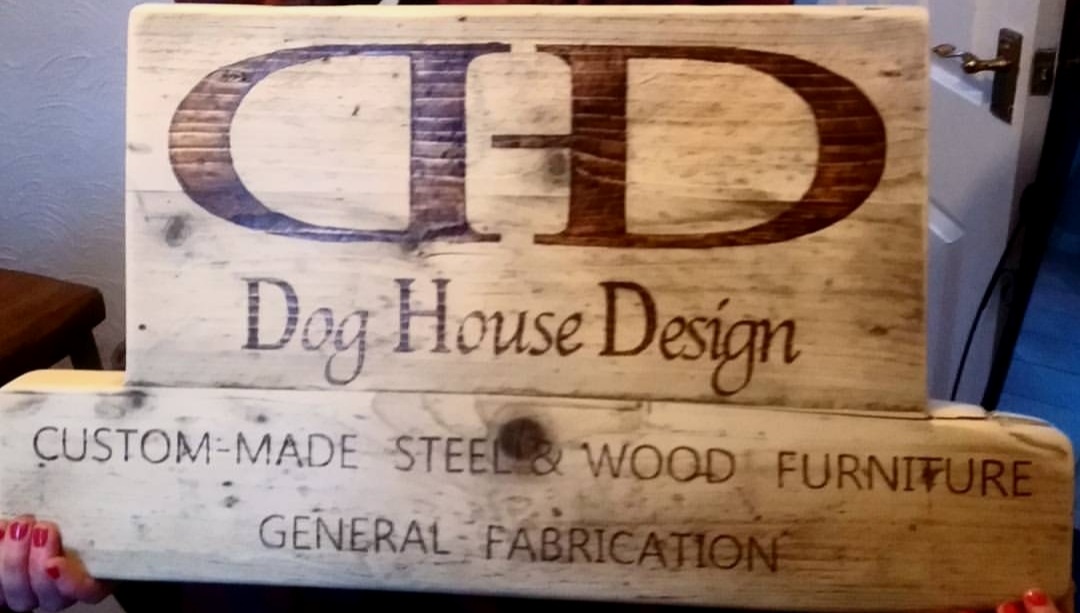 Dog House Design furniture can be made for any type of environment, both residential, commercial and outdoors. We welcome any size or type of commission, there is none too small, too large or too challenging for Dog House Design's capabilities.
we look forward to working with you to create a specially crafted piece made just for you.